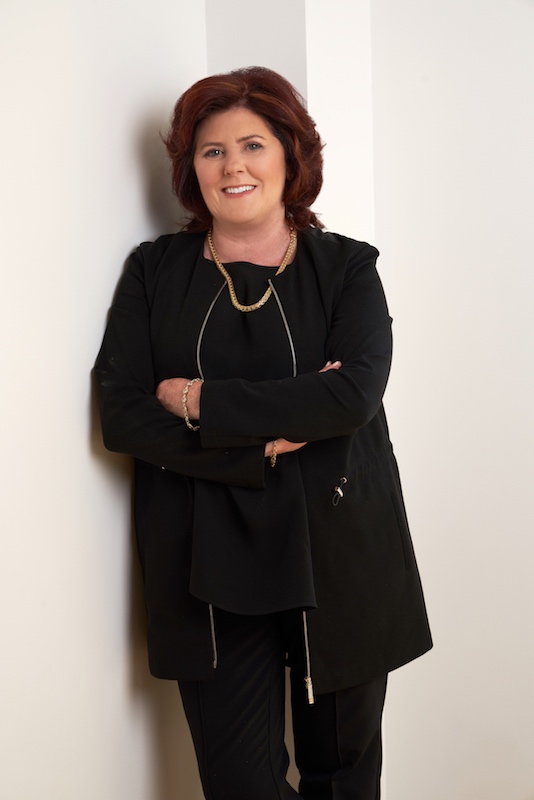 In your opinion, what qualities make a "Power Woman"?
I think a Power Woman is someone who aims to be a role model for others. Two qualities that I think are critical: 1) Confidence, without being self-important, and 2) Risk-taking, without being reckless.
With all the different issues one could focus on, how do you balance your efforts in pursuit of gender equality? Is it a global approach or a specific issue that you are passionate about?
I'm passionate about creating a diverse workforce and gender equality is one aspect. For me, personally, gender equality is about bringing more women into the corporate world, and just as important, helping them rise up–but, you can't be militant about it. There isn't necessarily one approach that works everywhere. You have to be thoughtful, and adapt based on local culture and social norms, levels of economic maturity, etc.
If you could have someone else's job for a day, who and what would it be? Why?
I have a dream of combining two passions (a love of wine and travel). I'd love to be a travel blogger–ideally in a situation where I get paid to travel the world, and do reviews of interesting vineyards and other places to visit.
Which historical figure do you most identify with?
I have such respect for Audrey Hepburn. Not only was she elegant, talented, and a mother, but more importantly, she was a survivor and a true philanthropist. I only hope that I can become half the woman she was.
In what way do you work for women's power and equality? What do you think is the number one action we as a society can take (e.g. affirmative action)?
For me, politics is less about engaging on behalf of one party or another, but more importantly, how can I, as CFO of a Fortune 200 company, and also as a woman, engage in the conversation in ways that are helpful to us all. The area where I personally engage and believe I can have a significant impact is education and the development of talent–not just here in the United States, but around the world.
Can you tell us a short story in which you encountered a block in the work place and what you did about it?
There are many examples, but certainly over the years, I have become known, both, as the person who will remain calm in a crisis, as well as the person who is optimistic that there is always a solution to any problems we may face at work.
Have you seen any changes in the political landscape for women over the past few years? If so, what are they?
Clearly, there are a lot more women entering politics, which is a positive development. Women are finding their voice, whether in politics, the academic world, business; there is an increasing sense of empowerment in the fact that women have the ability to go after any job or role they like. You don't necessarily need the typical credentials–you just have to have the passion to give it a shot. Outside of politics, in the corporate world, too, it seems there is more of a movement toward women supporting women, which hasn't always existed. My sense is that there is more of an effort for women to give other women a hand in moving up in business. This is evidenced by nearly every major company having a diversity program for women helping women. Organizations like Catalyst, Forte, and MAKERS are all devoted to this type of work, along with firms like TrewStar, which focus on putting professional women on boards of directors.
Was there a defining moment or experience in your life that led you to where you are today? What was it?
Fairly early in life it became apparent to my family that I would be a lousy homemaker, but I'm very good at math! No, but seriously, it was never a question that I would do anything other than have a substantial career. I come from a long line of doctors and teachers and my grandmother was one of the first female physicians in Ireland. Education was very important to my parents, and that set me on the trajectory.
What is the best piece of advice you've ever been given?
On a personal level, follow your dreams and live everyday like it is your last. On a professional note, hire people better than yourself.
Who do you most admire? Why?
I've come to know and admire one amazing woman in particular over the last few years. She has had a lot of trauma in her life, including two occurrences of tongue cancer. After the first occurrence, she was fired from her very successful job, as she could no longer speak effectively. This didn't deter her. Not only has she learned to speak again, but she has gone on to start her own investment bank. She is tenacious, smart, fun, and an all-around terrific person.
What is your favorite book (fiction or non-fiction)?
Hemingway's "Farewell to Arms." It has interesting historical context, and it's a fascinating story about romance and love.
What do you most value in your friends?
Support in good times and bad–keeping it real.
Which trait do you most deplore in yourself? In others?
In myself, impatience. I tend to want to get to the finish line and don't always have patience for the journey. In others, a lack of engagement. I want to work with people who want to be part of the solution, not part of the problem.
What do you consider to be the most over rated virtue?
Patience; yet, in certain scenarios, patience, and especially an ability to listen to others, is critical. Too much patience, however, can result in slow decision-making or execution, which may not lead to success in this period of dramatic change.